GetREFM Real Estate Financial Modeling
Insightful financial analyses you can present with confidence. Software used by 150,000 professionals.
Want to sharpen your skills and learn how to model better?

Discounted Academic pricing is available
Gain an Edge with REFAI
REFAI is a rigorous online self-study Certification program focused on practical, high-impact outcomes.
How REFM can add value to your business

Relied on by top organizations large and small

Having REFM as part of our team enabled us to move mountains in Excel, all without losing clarity of vision or sacrificing aesthetics in our analyses.
- Jon McAvoy, Director of Finance, PN Hoffman & Associates, Developer of The Wharf Southwest Washington, D.C. Waterfront
REFM's outstanding technical grasp and capabilities are matched by their deep understanding of the purpose of each formula as it contributes to the overall analysis. It was a pleasure having them produce Excel-based investment tools that have been deployed across our group nationally.
- Thomas Henriksson, CFO, Skanska USA Commercial Development Inc.
REFM has assisted Kiddar on multiple occasions in the difficult task of telling a complex story in a simple manner. Their ability to distill mountains of data into a clean, compelling presentation has allowed our company to acquire a number of off market properties by convincing owners that unlocking their land value made long term financial sense.
- Todd Hitt, President and CEO, Kiddar Group Holdings, Inc.
33173
REFM Account holders
150962
Valuate software users
28
Financial analysis tools
Recent blog posts from Model for Success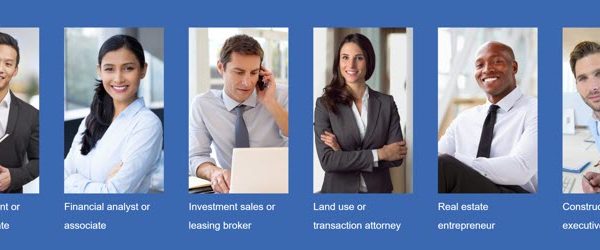 REFAI is officially here! Watch the launch webinar below to learn from Dr. Peter Linneman and Bruce Kirsch how working...
read more →
September 19, 2019
The future of investment analysis at your fingertips.

Overview of the Practice of Real Estate Financial Modeling
Real estate financial modeling (or real estate financial modelling if you spell it in that way) is the activity of making future financial feasibility projections based off of current assumptions as they relate to a commercial real estate valuation and investment analysis. At its most basic, it is the process of constructing a narrative about future commercial real estate investment financial outcomes, or put more simply, a story about money. The key element to remember is that no one can knowingly tell you a true story about the future… if the future turns out to match the story, it is simply a coincidence.
Constructing a Real Estate Financial Model
When we construct a real estate financial model, whether in an Excel template or another commercial real estate asset valuation and investment analysis software such as ARGUS, Procalc or Valuate, we are putting an analytical framework in place that prompts us to ask ourselves a long list of questions regarding the investment opportunity, the asset, the market, and the risks that go along with each of these elements. Remember, there is no opportunity without associated risk… if something seems to be too good to be true, you should walk away from it.
Real Estate Financial Model Components
Real estate financial models and templates (commercial real estate pro-formas, or commercial real estate projection models) are an attempt to simulate how events related to commercial real estate investment might come to unfold over time. As stated, these models are driven by inputs known as assumptions or variables. These are items that the operator of the real estate financial model has the responsibility of researching to make sure they are recent, relevant and reasonable in the context of the specific investment being considered. As the name suggests, variables are items that can and likely change over time, such as an assumption for the market rent for office space or an apartment unit. As such, the continual monitoring and periodic updating of assumptions is necessary for your real estate financial model to remain as precise a forecasting tool as possible.
Commercial Real Estate Valuation Approaches
Commercial real estate valuation is the process of assigning a valuation, or value (price, or worth) of an existing, operating commercial real estate property. Typically your real estate software will employ an industry-standard discounted cash flow (DCF) methodology to project and then discount future expected cash flow streams to their nominal value in today's dollars. The analysis begins at the property level, typically includes financing elements such as debt (bank debt/bank loans) and extends to the joint venture partnership (JV) level, where cash flow waterfalls are a key element.
Modeling Intelligently for Success
A good real estate financial model will address the main elements of modeling: what, how much, and when. The "what" of real estate financial modelling refers to the line item, whether it is income or expense or capital expenditure or financing-related. The "when" of real estate financial modeling refers to the timing of the dollar values that populate that line item. And the "why" relates to the reason or timing triggers that drive the when element.
Whether you use Excel or Valuate or another category of online commercial real estate software solution for your financial modeling, be sure to ask the important questions of yourself; don't let your subjective feelings about a potential commercial real estate investment opportunity ever cloud the objective realities of the risks inherent in the transaction. REFM wishes you the best of luck in all of your commercial real estate investing endeavors.
Our Primary Company Offerings: Real Estate Financial Modeling
We provide educational and training solutions, both live and self-study courses. Our curriculum includes foundations and basics and advanced topics involving pro forma financials creation. We define elements explicitly so that they are easy to digest, and make you practice in real time during the training. Self-study videos for our teaching modules are downloadable, not online tutorial streaming replays. Self-study provides a great supplement to learning in person at REFM classes, and can be used to get a certificate in Excel for Real Estate. We also offer private coaching and tutoring services if that is how you prefer to learn and build your knowledge and skills.
In our curriculum we cover and teach essentials and topics including proformas for acquisitions, developments, investments and how to calculate key performance indicators related to these commercial real estate asset pursuits such as multiple on cash equity. For instance, in a workshop, we might address mixed use investing that includes retail leases and developer analysis in xls format, and have tools for subdivision analysis. Our bootcamp seminars, some of which are held during the academic semester schedule, deal less with the management of properties are more with the acquisition and sale of properties.
We address multifamily incentives such as tax credits and bonus density, basics of designing an successful and zoning-compliant project, either for flip or long-term hold.
Real Estate Financial Modeling Tools
By using REFM tools, you can abandon your previous version of an analysis, whether in pdf or .xls, whether you are in the US, Toronto or the UK or another European nation or Singapore or beyond, and step up to a product that will help you raise the funding you need for your rental projects and property companies and for a fund as well. You will look like an expert cash flow modeler and your presentation of financials will get rave reviews, all for purchase pricing that does not require you have the budget of a major REIT.
As the founder of REFM, the concept of our REFM and blog websites was to make an adjustment from what was already available in the marketplace, bringing educational assets to professionals online (samples are available and free for download on the sites)
Our Excel model templates are popular with successful developers and equities investors involved in buying and developing realty properties, including those in partnership structure with one another.
Other Real Estate Financial Modeling Company Offerings
Certifications are available and include a course for financial calculators such as the HP12c. Transaction renovation budget (capex) and construction spend analyses are one of our strong aspects as a company, as are stress testing of variables such as rent and making comparative analyses of how revenue impacts returns. Other examples are addressed in our training. You can find an outline of topics inside the site.