REFM's Real Estate Analysis Excel Toolkit Webinar – Jan. 2016
January 20, 2016 @ 1:30 PM

-

January 21, 2016 @ 1:30 PM

$219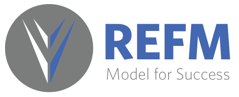 REFM is the go-to Excel modeling trainer for top real estate organizations globally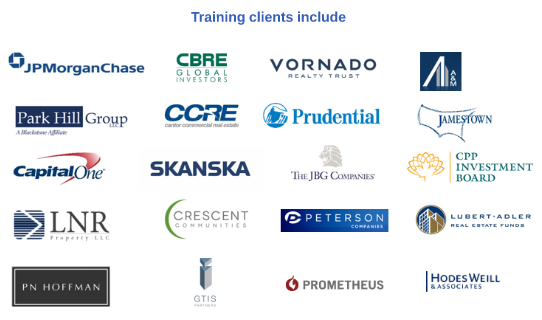 When and where
Wednesday Jan. 20, 2016 – 1:30 PM to 4:00 PM Eastern
and Thursday Jan. 21, 2016 – 1:30 PM to 4:00 PM Eastern
Online Only (participants are able to ask questions in real time via chat or audio link)
Description
Applicable real estate property types: all income-producing and all unit-sales based
In two sessions lasting 2.5 hours each, you will learn the top 25+ Excel functions, tools and techniques that are most used in real estate analysis. Each topic and accompanying technique is isolated and taught with its own example, after which you will perform a topic-specific exercise. Use of keyboard shortcuts is emphasized.
Topics covered include:
basic formula writing
relative vs. absolute references
dates
advanced use of conditional statements
financial functions
mortgage amortization schedule
projection formula writing
formula auditing with trace dependents/precedents
array lookup functions
data tables for sensitivity analysis
backsolving for maximum loan amount
quality control checks
debugging errors
pivot tables
goal seek
basic macros
circular references
best practices
Excel techniques and functions taught include:
formula writing
cell anchoring using dollar signs/F4 key
EOMONTH, EDATE
IF, AND, OR, and combinations thereof
COUNTIF, COUNTIFS
SUMIF, SUMIFS
VLOOKUP
HLOOKUP
ROW, ROWS
COLUMN, COLUMNS
INDEX, MATCH
IFERROR, ISERROR
RATE
PV, FV
NPV, XNPV
IRR, XIRR
PMT, PPMT, IPMT
CUMPRINC, CUMIPMT.
Who should attend
Beginner through advanced-level professionals and students who want to master Excel for real estate analysis applications.
Course materials provided for you to keep
REFM's Level 1 & 2 Self-Study products, a $279.00 value!
Unlocked Excel file with working examples that can be used for your own analyses
Instructor
Bulkeley Banks is REFM's Senior Director of Financial Modeling, and also serves as Instructor for REFM. In these roles, he creates financial models and spearheads consulting client assignments. During his five years with REFM, Mr. Banks has assisted President and CEO, Bruce Kirsch in developing and building financial models for both Skanska and Washington, DC's South West Waterfront Project. Mr. Banks is the co-author of all three levels of REFM's Certification In Excel For Real Estate Exams.

In addition to his work with clients, Mr. Banks is an Adjunct Professor at NYU's Shack Institute of Real Estate and has lectured on topics in real estate finance at Cornell, Wharton, Columbia and Georgetown, among other Universities.Mr. Banks holds a Masters in Professional Studies in Real Estate from Georgetown University, where he served as the Finance Co-Chair on the Student Advisory Board in Real Estate. He also holds a B.A. in Philosophy from the University of Chicago.
Technical specifications
Online attendance uses the GoToMeeting platform. If you intend to participate using your computer speakers (instead of calling into the conference call bridge), please test your speakers before the Webinar so that you are sure they will work.